Connecting Your QuickBooks Online account to shopVOX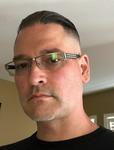 Updated by Tyler MacDonald
Connect shopVOX to QuickBooks to save you time by not having to recreate customers or transactions in QuickBooks. When you start to use shopVOX, anything that is customer-facing will always start in shopVOX and will then go to QuickBooks for accounting.
Connect to QuickBooks Online
Click on the Settings button from the top right corner of the screen.

You will see the list of settings > Click on Accounting.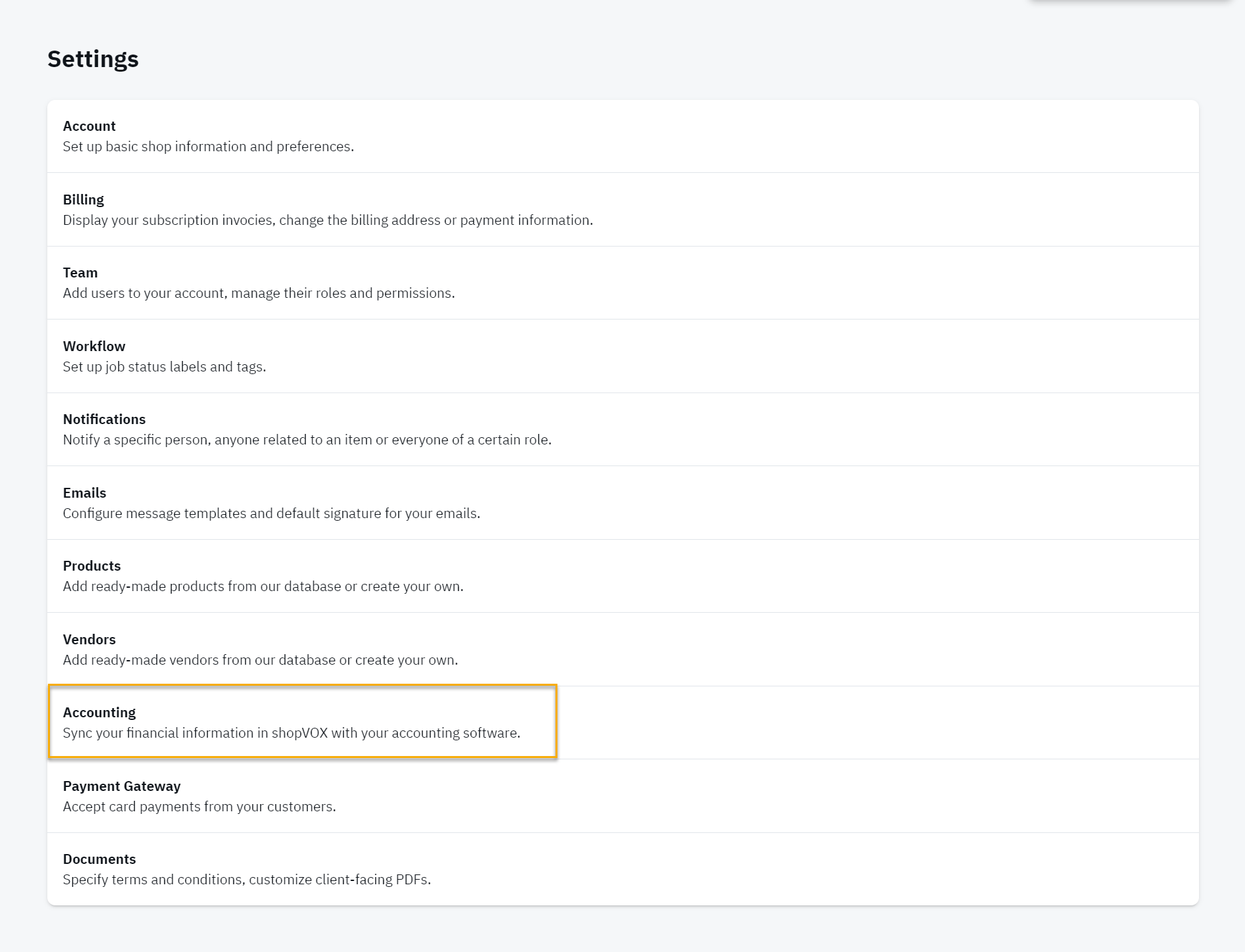 Click on Quickbooks Online under the accounting section to establish connection.


If you aren't already logged into QuickBooks Online, you'll be prompted to enter your Username and Password for Quickbooks.
You will see a green checkmark when Quickbooks Online is successfully connected. Now, shopVOX and Quickbooks are synced, there are a few more things we'll need to set up before we can start sending information to Quickbooks Online.

Import Customers and Contacts
You may copy all customers, contacts, addresses, email, and phone numbers from your Quickbooks Online without having to worry about adding customers manually in shopVOX. Click on "Import Customers, contacts and addresses

Quickbooks Items required to copy into shopVOX
Sales Taxes
Term Codes
Payment Methods
Chart of Accounts
Click on Copy from Quickbooks Online button which is available on all Quickbooks Items. Here is a screenshot of the sales tax item.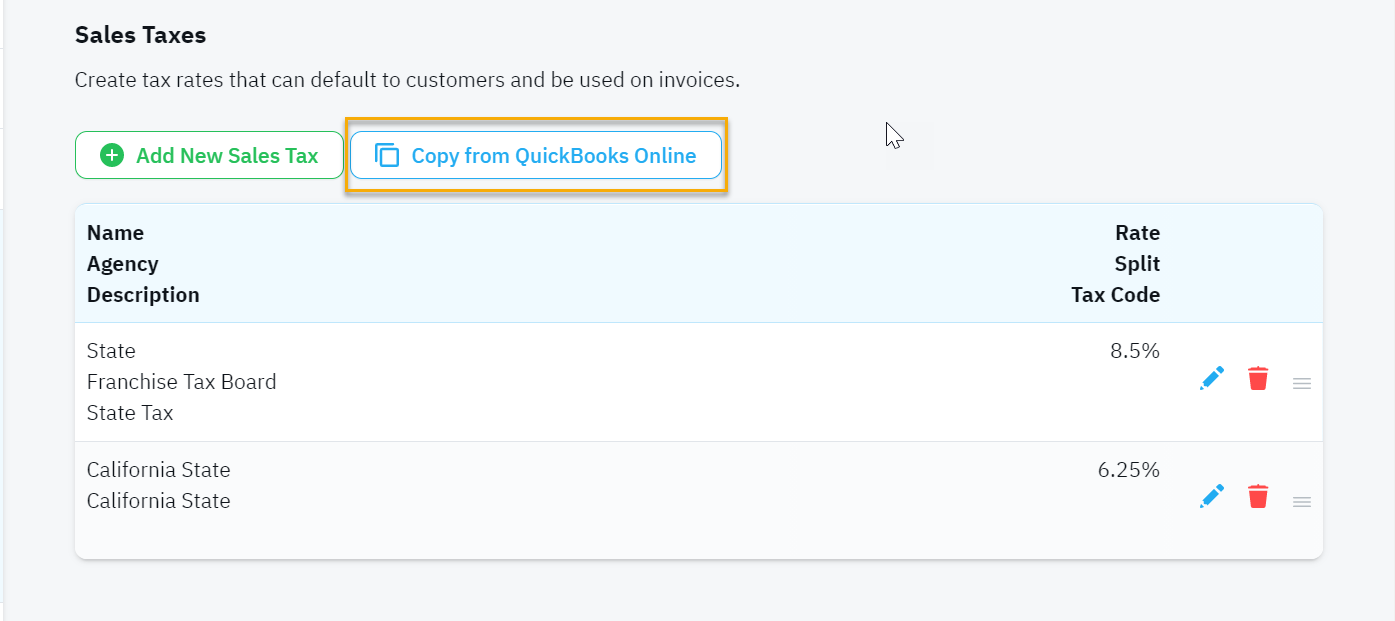 Select the Quickbooks items you wish to copy into shopVOX on all of the four Items.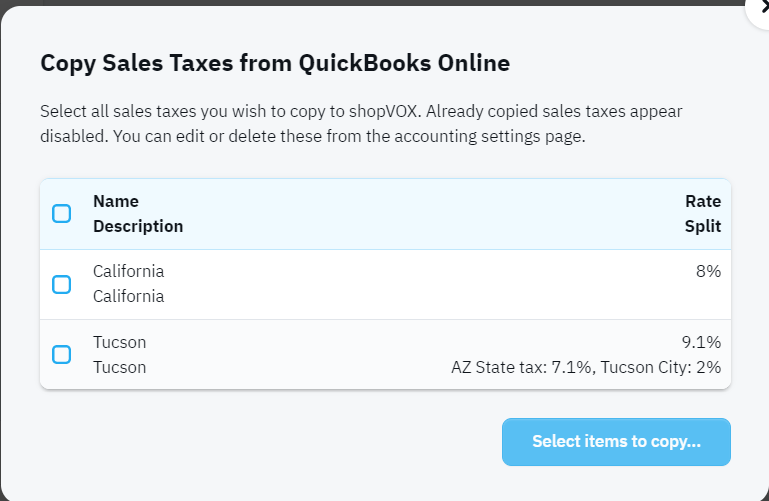 After you copy the chart of accounts from your Quickbooks you will need to "map" them to the appropriate shopVOX Accounts. This tells shopVOX which of the QuickBooks chart of accounts it needs to use for each type of transaction in shopVOX. Click on the pencil icon to edit the COA Mapping and in each drop-down, select the QuickBooks account you want to use for each type of transaction.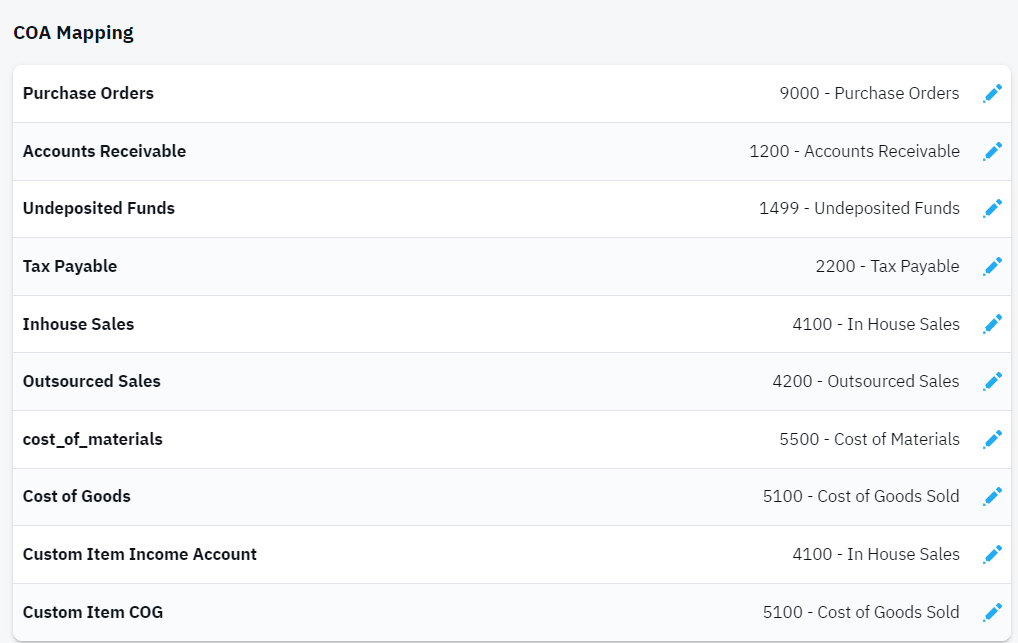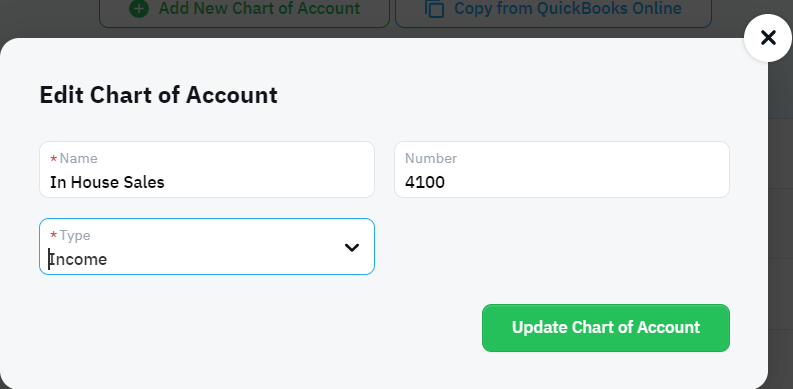 You are ready to sync your transaction information with Quickbooks Online.
Test Sync to Quickbooks
Click on the "Post to Accounting" tab and select an invoice to sync to Quickbooks.

You are now ready to sync invoices and payments to Quickbooks. It is recommended to sync at least once a week.