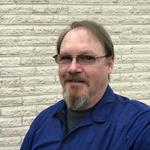 Updated by Aaron Aldrich
A Product in shopVOX is the the final and complete item that your customer receives in hand. This can be a physical item like a banner, business cards or t-shirt or it can be a service you provide for your customers such as graphic design or sign servicing; they are all considered Products in shopVOX.  Think of your products list as your pricing menu of what you sell in your business. Everything you manufacture or provide to your customers can be created in shopVOX, so you have a consistent price list that all the team can use to create quotes and orders.
Some products in shopVOX can be assembled using a variety of components such as labors and raw materials, which can be priced individually so that the final product price will be a sum of all of it's parts. For example:
A rigid sign will be the final product you are selling to your customer, and this will be added as a line item to your quote.
And the product price is composed of the raw materials: (Substrate, Vinyl, Laminate, Hardware, Shop Labor)
Keep in mind that raw materials do not get added to line items on a quote. Raw materials will be added to a product, and the product is what is shown on the quote.
So, where do we start?
In your account, you can use our list of pre-made products or you can create your own list of items.  The pre-made products are divided into 3 categories.
In these categories are standard products you can add to your account and modify based on your market.  You can also create your own products in the system as well.
To get to the products list, go to the Setting icon and click on Products.  From here you can add the ones from the pre-made list or start creating your own.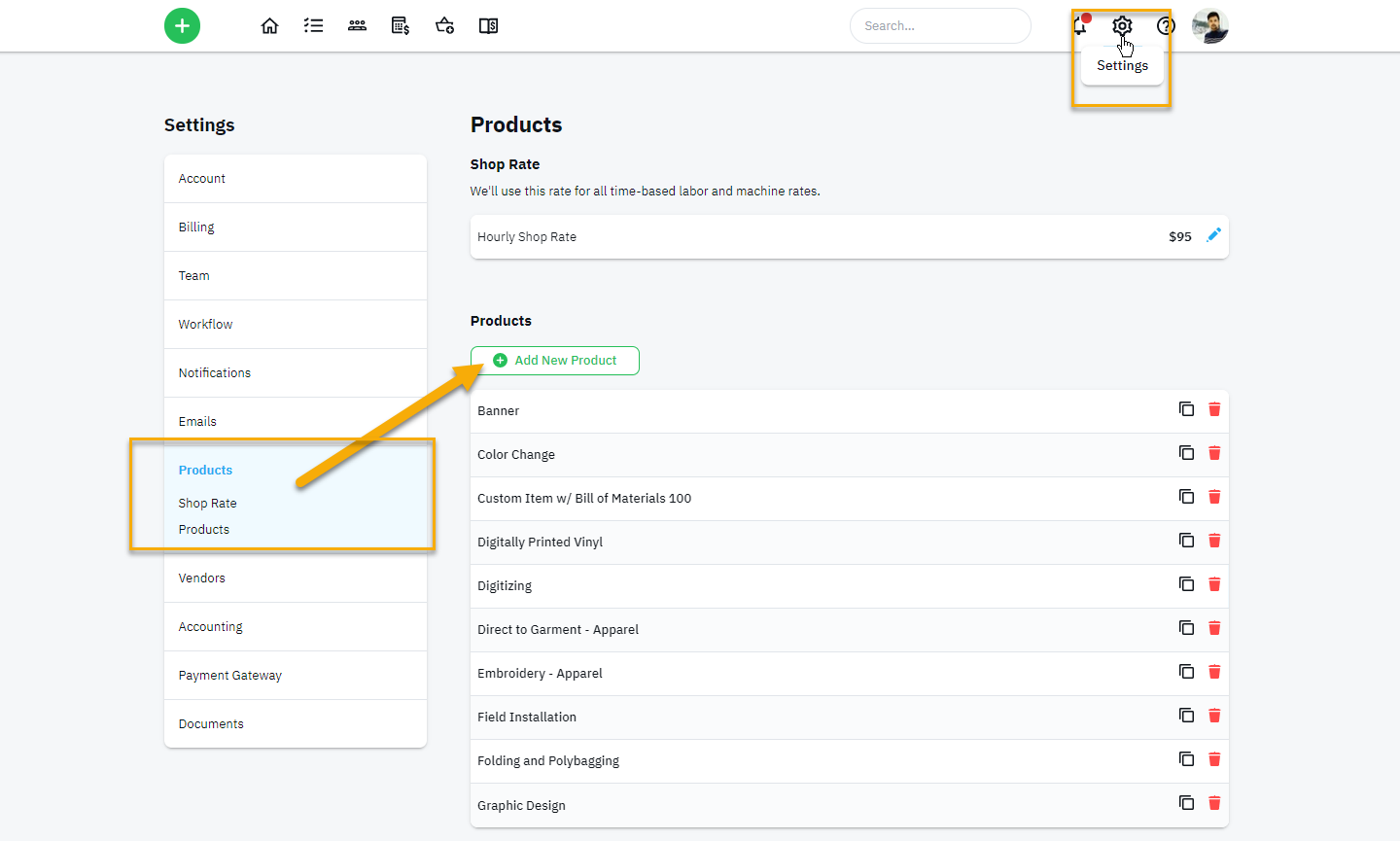 When you click on the Add New Product button, you can choose from the 3 categories or click the Create a Custom Product link.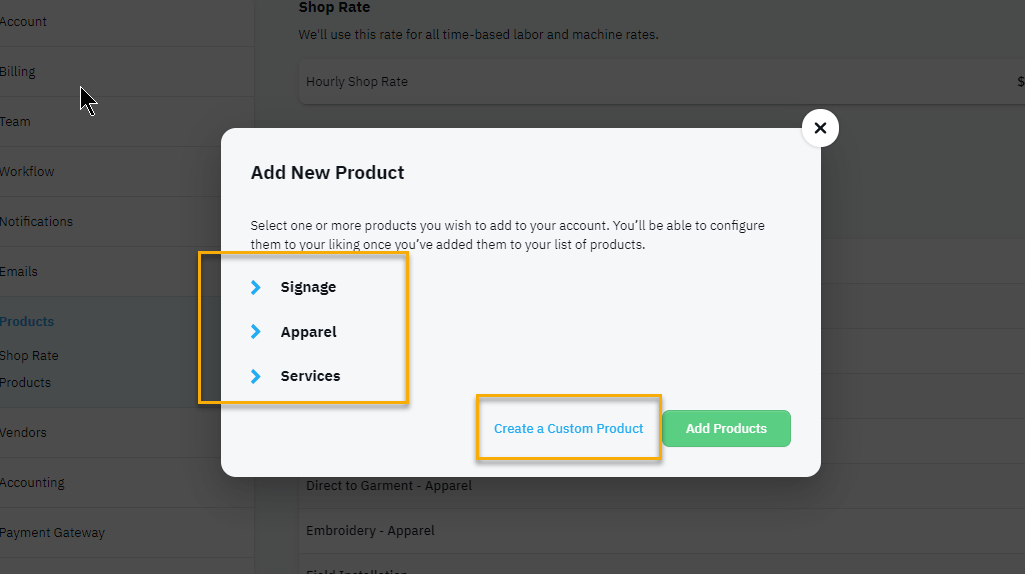 What's next?
Let's create some products and start making money selling them to your customers!