How to Price Promotional Products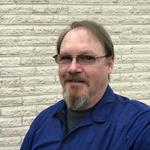 Updated by Aaron Aldrich
Promotional products can be a great source of additional revenue without any of the production work! We don't have a direct integration with Sage Promo (yet) 😢. But we have made it super easy for you to add promo products to quotes and sales orders. Which means you can quickly generate perfect purchase orders for your suppliers.
Adding Promotional Products to Transactions
Client wants some promotional products? Here's how to add those koozies (or pens or coffee mugs or the other 8 million possible products) to a transaction.
Add the base promo item
Make sure you have all the specific promo item details from your supplier in front of you or in a different browser tab. Costs, markups, run charges, shipping charges, etc. You'll likely use SageWorld or ESPWeb to track these down.
On the quote, sales order, or invoice, click Add New Item

Search for Promotional Product or just select it from the Product dropdown

Type or copy/paste the product name into the Name field. Your customer sees this.

Add the Part # from your supplier or manufacturer. Your customer does NOT see this.

Add a Description of the awesome item you're selling so the customer has all the details. (optional)

Enter the total Quantity of the promotional items.
If there's 250 red koozies and 250 blue ones, you'd enter 500.

Add your Unit Cost and Markup. Price will automatically calculated for you.
This is just for the base item. Extra charges are coming up.

Fill out the details fields – Item Details and Imprint Details – so that your customer and supplier know what color the item is and what color of ink is going on it. (optional)
Add any extra charges
Those pesky run charges, setup charges, and shipping charges are a pain, but they're just part of selling promotional products. Input them now to make sure you don't lose your 'shirt'.
We add two default charges for you – Setup and Shipping – because those are usually involved in most promotional product orders.
For Setup and Shipping, enter the Cost Per Unit and Markup for the promo items. (optional)

You can also remove these by clicking the trash can icon if you don't need them.
Click Add Charge if you have any additional charges to add. (optional)
A good example would be extra colors of ink or second side imprint.

Enter a Name, Quantity, Cost Per Unit, and Markup for each charge you add.

Click Save This Line Item.
Adjusting pricing for Promotional Products
We've got good news. There's nothing to configure for your promotional products 'product'. It just works automagically 🎉.